Mo'an works with all players in the grocery supply sector. To enable you to easily develop your store, we have provided a list of suppliers of the most important items in the Kingdom with the new municipal requirements and at competitive prices.
By becoming a member of our community, you will enjoy all these offers and services. We welcome vendor offers via the following email: vendor@moan-sa.org
Note: This list is subjected to weekly update to include updated discount packages
Upgrading your store is just a few steps away! Start now! 
Familiarize yourself with the latest requirements
Keep members of the association informed of the latest developments related to the various legislations is one of our most important goals.
Find out the details of the regulations for groceries, supplies and supermarkets issued by the Ministry of Municipal and Rural Affairs on the ministry's website
We have provided many resources to help you learn in detail about these requirements and the approximate cost of developing your store through the electronic calculator and other features.
Register now to become part of the Mo'an community and get the privileges that we offer to our customers.
We believe that innovative ways to manage groceries stores greatly contribute to the development of the sector. Mo'an provides several options in the field of commercial franchise to offer to our customers. Learn about our available programs. For more details, please send us an email on the following link: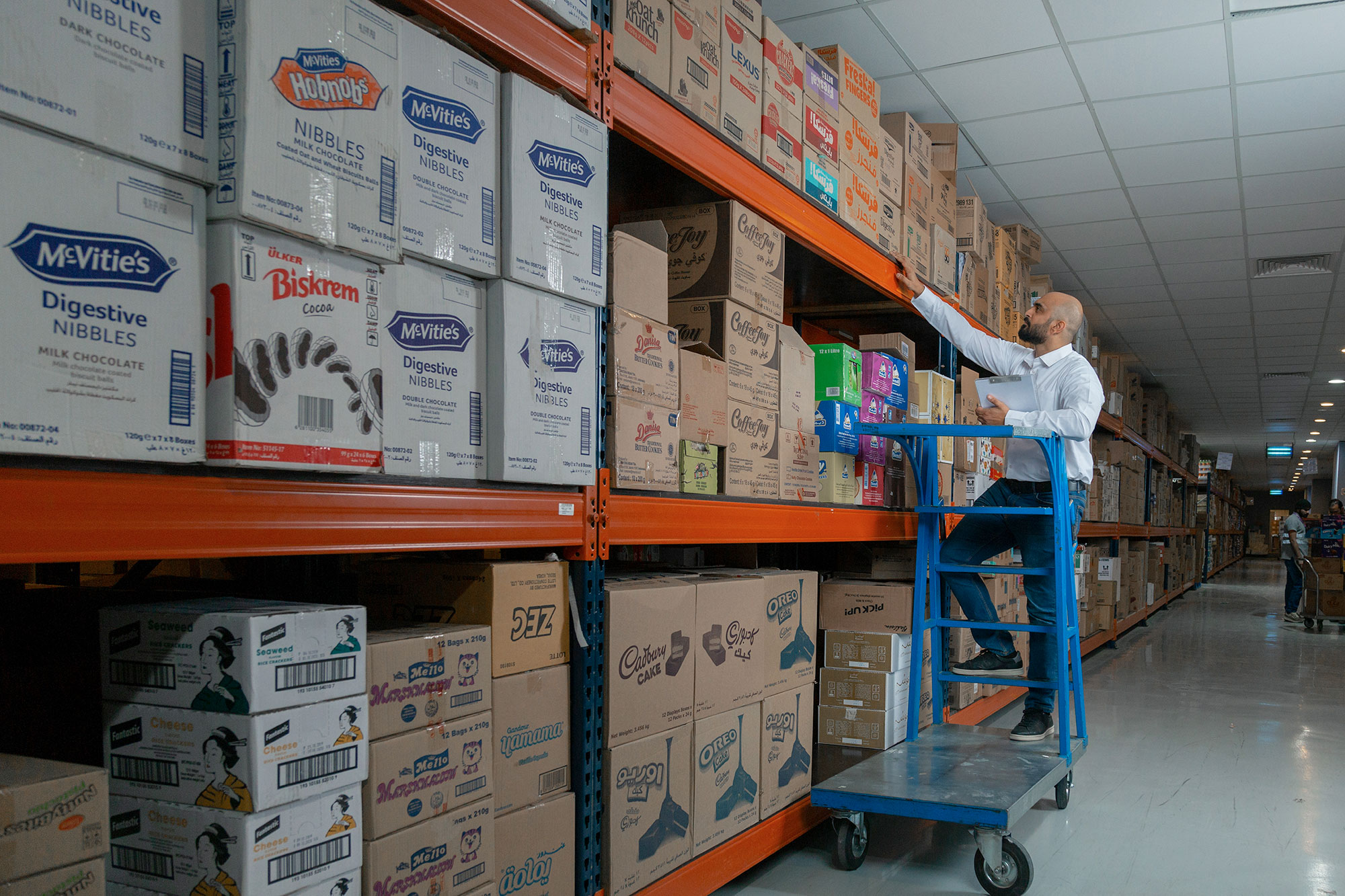 National Industries Platform
Moan Association signed a memorandum of understanding with the Ministry of Industry and Mineral Resources to support the products of national factories. The platform aims to introduce the sector to local manufacturers to increase local content in the sector.